Free Fire is an online third-person shooting game highly influenced by PUBG Mobile. The gameplay and concept everything is same as PUBG Mobile. Following the ban of PUBG Mobile, Free Fire has become the most played battle royale game in India.
Free fire managed to carve a niche in the battle-royale genre with fast-paced gameplay, graphics and new features. It offers an incredible gameplay experience, has large weaponry, maps and locations in-game. The game features set of weapons ranging from pistols, shotguns to sniper rifles.
Players join a group of up to 50 and battle to the death on an enormous island full of weapons and vehicles. Only one player will make it off this island alive.
Do You know, you can even play Free Fire on 1GB Ram device. However, even the small size of the game doesn't offer consistent performance. You might encounter lag, freeze, disconnection and other problems while playing. It is frustrating.
To overcome such problems, we've brought you Free Fire 1GB RAM file for a great gaming experience. You can Download and Install this Free Fire game optimized for 1GB Ram device and enjoy with your Friends.
How To Download Free Fire 1GB Ram file
1) Download the Free Fire 1GB Ram file from below:
2) The file is in .rar format. Go to File Manager and Extract the file using Winrar application
3) Now, copy the folder "com.dts.freefireth" and place to Internal Storage -> Android -> Data. When a dilaog box appears asking you to replace the file. Click "Yes"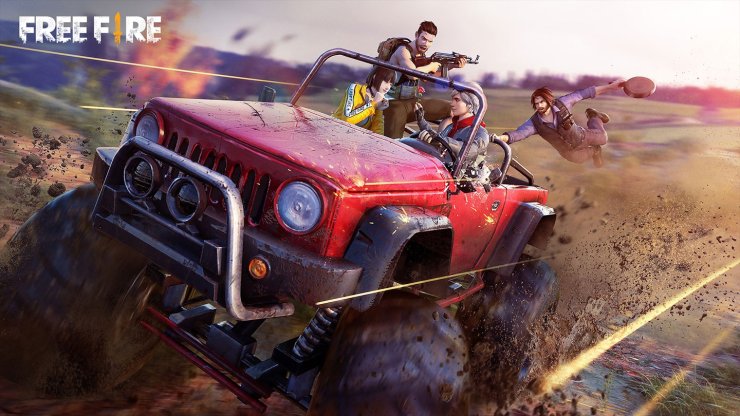 To Fix Lag Issues in Free Fire
There're several methods to overcome lag problems in Free Fire.
Close Background apps
Sometimes other Data consuming apps sucks the bandwidth thereby restricting the game to use the require connection. make sure to turn off all the apps before playing Free Fire.
Check Internet Speed
Check your Internet connection and speed with the help of websites like Speedtest and Google speed test. Change your ISP, if you face slow internet connection constantly.
Upgrade Wifi router
If the above solution doesn't work, Upgrade Wifi router to 5 GHz. It is much better than usual 2.5GHz and might be the reason for your high ping issue. Try upgrading your router-this may fix your lag and high ping issue.
Do let us know if you find this helpful.