PUBG New State is a futuristic sequel to PUBG Mobile and an upcoming mobile game by Krafton. The game was announced back in February and fans are excitedly anticipating the game since then. Krafton promised an incredible beyond battle royale experience with PUBG New State.
The game is all set and pre-registration will roll out soon for iOS users this month. New State is expected to release by September-October 2021 in the selected regions. While you wait to experience Krafton's PUBG mobile sequel; Have a look at the 5 PUBG New State Alternatives to Play till then.
1) Battlegrounds Mobile India
Battlegrounds Mobile India is the latest PUBG Mobile Indian specific version recently released for Android devices. The popularity of game is marvelous. It has created a record surpassing over 40M active users currently. The game offers high graphic battle-royale action. In this game, total 100 players are drop on an island you have to collect resources and battle against other, last man to survive wins the game.
2) Garena Free Fire
Free fire offers an incredible gameplay experience with less memory space on your devices, hence is a great alternative for PUBG Mobile lite. It is an online third-person shooting game highly influenced by PUBG. Players join a group of up to 50 and battle to the death on an enormous island full of weapons and vehicles. Only one player will make it off of this island alive and victor. The game lasts hardly for 15 minutes.
3) Infinity Ops
Infinity Ops is a cyberpunk-like shooter game. It has a futuristic vibe along with modern weaponry showing its sci-fi side. The game is a nice blend of Call of Duty, Titainfall, and Valorant with a lit bit of Overwatch. This game packs a genre of very fast-paced matches with great combats and also being very easy to learn.
4) N.O.V.A. Legacy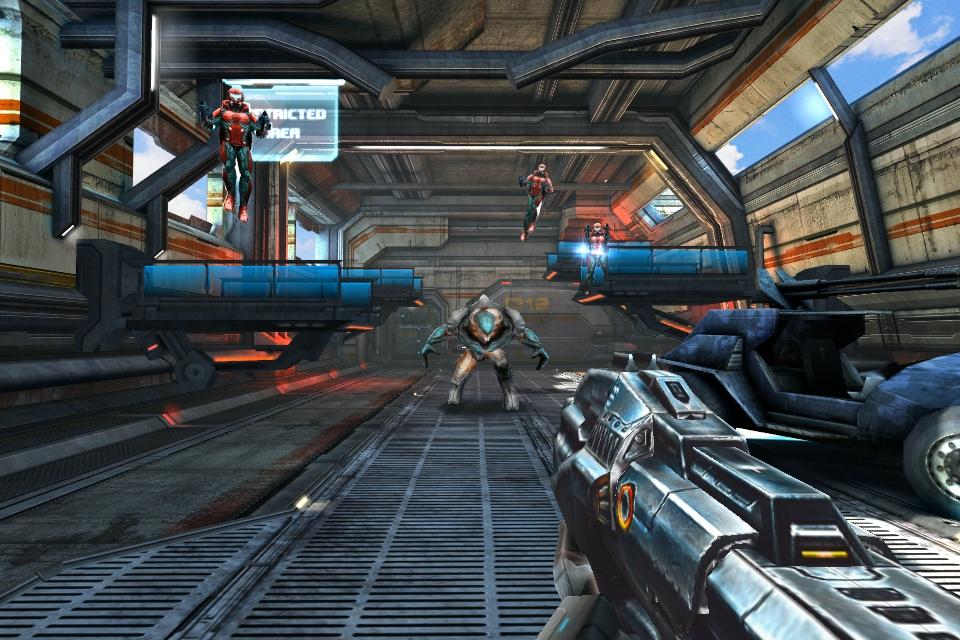 N.O.V.A Legacy is a popular sci-fi action-adventure FPS game that offers tons of in-game features like Team Deathmatch, powerful weapons, and upgrades. The 3D models and skins are other amazing features of the game that can be used to customize your marine in-game. If you have a low-end device, N.O.V.A. Legacy is a great alternative.
5) Shadowgun Legends
MADFINGER's Shadowgun War Game is an action game series is that embraces five-on-five battles. It is very much inspired by Overwatch with 5v5 mode where each player has different abilities. Characters in the game are Slade, Jet, SARA, Willow, Revenant. The title is popular among Android gamers and features both the FPS and PvP modes.