The mobile gaming saw an exponential growth this year. One of the most popular genre "battle-royale games" bumped up onto mobile gaming. After the ban of PUBG Mobile in India, COD: Mobile and Free Fire made most of it and became the most played BR game. Both the game delivers fast-paced gameplay, different modes and maps.
Call of Duty Mobile vs Free Fire
Game Modes
Activision's Call of Duty Mobile is among the most played BR games. As compared to Free Fire, COD Mobile has more game modes. the total of 13 game modes is noted in COD Mobile along with Classic and Alcatraz, two Battle Royale modes.
COD Mobile also features several multiplayer modes, ranked and unranked. These modes include Frontline, Domination, Gunfight, Hardpoint, Team Deathmatch, Search and Destroy, Kill Confirmed, and Free for all. Also, there are four featured modes, called, PTFO, Hackney Yard 24/7, 10v10, and Attack of the night.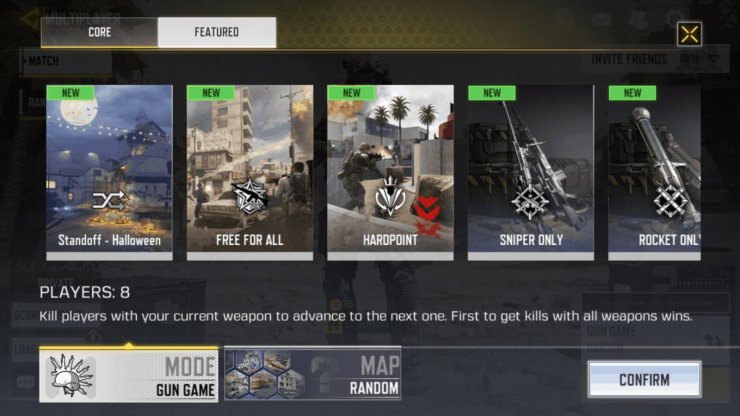 Free Fire has total of eight game modes, including Classic battle royale mode, rank mode, clash squad, bomb squad, Gun King, big head, Rampage 2.0, and Kill Secured.
Game Maps
More game modes mean more maps, hence, COD Mobile also has more maps than Free Fire. COD Mobile has a total of eight maps, including the Classic map and Alcatraz for the battle royale mode. And, 6 maps for Arena mode-Crossfire, Killhouse, Hijacked, Crash, Firing Range, and Nuketown 2.
Meanwhile, Free Fire consists of only three maps. These 3 maps make up for the whole game. The maps include Purgatory, Bermuda and Kalahari. Battle-royale and Arena mode takes place on these maps, Arena occupies a smaller portion of the map.
Free Fire has fewer game modes and game maps than COD: Mobile. The smaller game of size Free fire than COD: Mobile, is the reason behind fewer game modes and map.