Call of Duty®: Mobile is a new free-to-play game that brings together the maps, weapons and characters from across the Call of Duty® series in the definitive first-person action experience on mobile.It is a new, standalone mobile title that features a collection of fan-favorite maps, competitive game modes, familiar characters and signature weapons from across our beloved franchises, including Call of Duty®: Black Ops and Call of Duty®: Modern Warfare, into one epic experience. Recently the updated BETA of Call Of Duty Mobile 1.0.6 is been launched by the tencent games who are the developer of COD Mobile.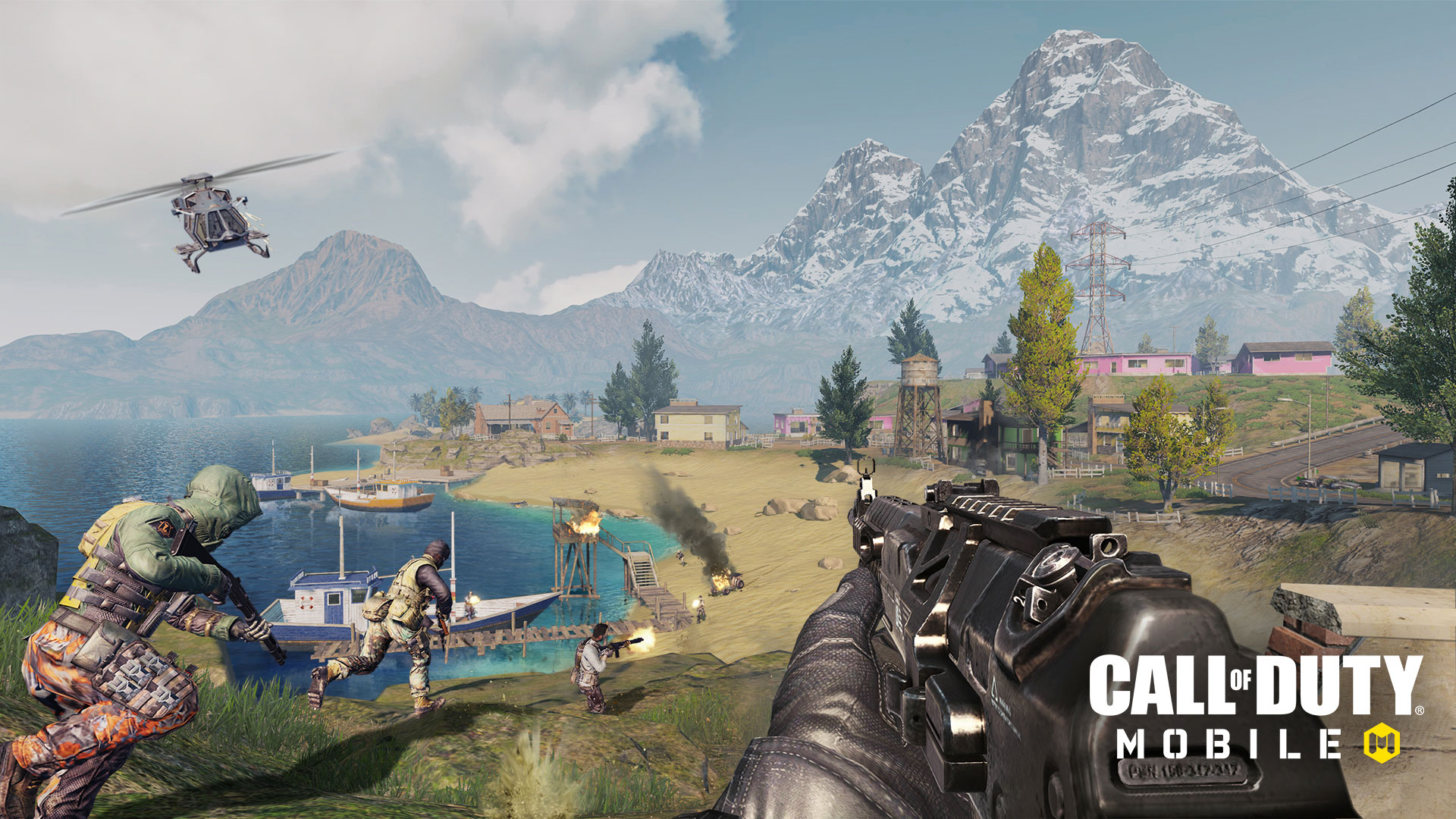 What is new:-
– New multiplayer map: Takeoff Available in TDM, Domination, S&D, Hardpoint and Free for all.
– New limited time game mode: Gun Game Free for all game mode where players earn better weapons by scoring kills.
– New ranks added to Ranked Mode
– New Operator Skill: Defender Deployable shield that flashes enemies while expanding.
– New Battle Royale weapons: AK117 [Assault Rifle] RPD [LMG] MSMC [SMG] – New locations, landmarks and textures added to Battle Royale.
– New Battle Royale Vehicle: Antelope A20 Assault Vehicle.
Improvement and Optimisations:-
– Improved various controller combat options
– Improved various customisable settings
– Balanced the following weapons:- – Increase damage and penetration of Arctic 50, slightly reduced mobility and stability
– Increased area of damage of DL Q33
– Increased firing range of M16
– Reduced accuracy of SMG in hip fire
– Reduced the trigger range of Trip Mine
– Reduced firing range of Sentry Gun
– Optimised BR map for easier travelsal and improved some location layouts
– Added ziplines to connect elevation levels
– Increased Battle Royale launcher against vehicles
– Improved Battle Royale vehicle handling
– Reduced flight altitude of helicopter
– Increased drop quality of Zombie supply drops
– Increased drop quality of Zombie supply drops
– Balanced drop quality of loot across locations
– Battle Royale Class balances
– Mechanic: Drone will automatically follow target
– Mechanic: Drone EMP jamming speed increased
– Scout: Increased cooldown of Sensor Dart and slightly reduced effect duration
– Ninja: Slightly increased grappling hook cooldown
– Clown: Increased hit points, attack speed and movement of summoned Zombies
– Defender: Added flash bang effect on shield development
– Improved Battle Royale movement animations
– Improved Battle Royale map visuals
– Improved Ranked matchmaking
– Added ragdoll system in settings
Bug Fixes:-
– Fixed a bug related to 3D touch
– Fixed a bug that affected aiming down scope
– Fixed gyroscope jittering
– Fixed bugs affecting Trip mine triggering
– Blast Vest should correctly reduce explosive damage
– Various other bug fixed
NOTE: This Beta is Currently only available for Australia & Canada. If you live in any other country, you'll need a VPN. PLEASE KINDLY WATCH THE VIDEO BELOW.
DOWNLOAD Call Of Duty Mobile – ANDROID
DOWNLOAD UFO VPN – ANDROD