Rockstar Games latest instalment in the GTA series – GTA 5 is the best open-world game ever made. Grand Theft Auto V is popularly known for its characters, storyline, tempting raging and challenging missions. In this article, we've picked the 5 most difficult missions you will come across in GTA V.
Minisub
You have to steal a mini-submarine in this pre-planned mission performed by Trevor. Driving in GTA sometimes gets a lot difficult, Minisub is one of that mission where controlling it seems the most difficult task. This mission is same as Scouting the Port, part of the Merryweather Heist.
Flight School
Flight School is a great mission that does not involve cars in it. Aircraft travel in GTA 5 was the most expected element, and Flight School offers it all. Perform aerial stunts, drive rough and land your plane on rigid landing spots. There are different types of planes on which you have to perform several aerial stunts under a time limit and other conditions. It is basically a good and challenging mission in GTA V. You will love it.
Did Somebody Say Yoga?
It is quite a disliked mission in GTA V. Did Somebody Say Yoga? is a reaction-based minigame that works on motion controls, the reason why it is tough. Yoga in GTA V doesn't suit well, though you have to perform 3 sets flawlessly to complete the mission. Michael undertakes this mission for a gold medal and has to go through a lengthy sequence to complete the mission.
Derailed
GTA 5 is an open-world game that allows you to do anything. It is popularly known for gang wars and difficult missions, Derailed is one among them. The protagonist Trevor Philips and Michael De Santa perform this mission where you have to switch constantly between both. Takedown enemies and escape on boats and helicopters. in-game.
The Big Score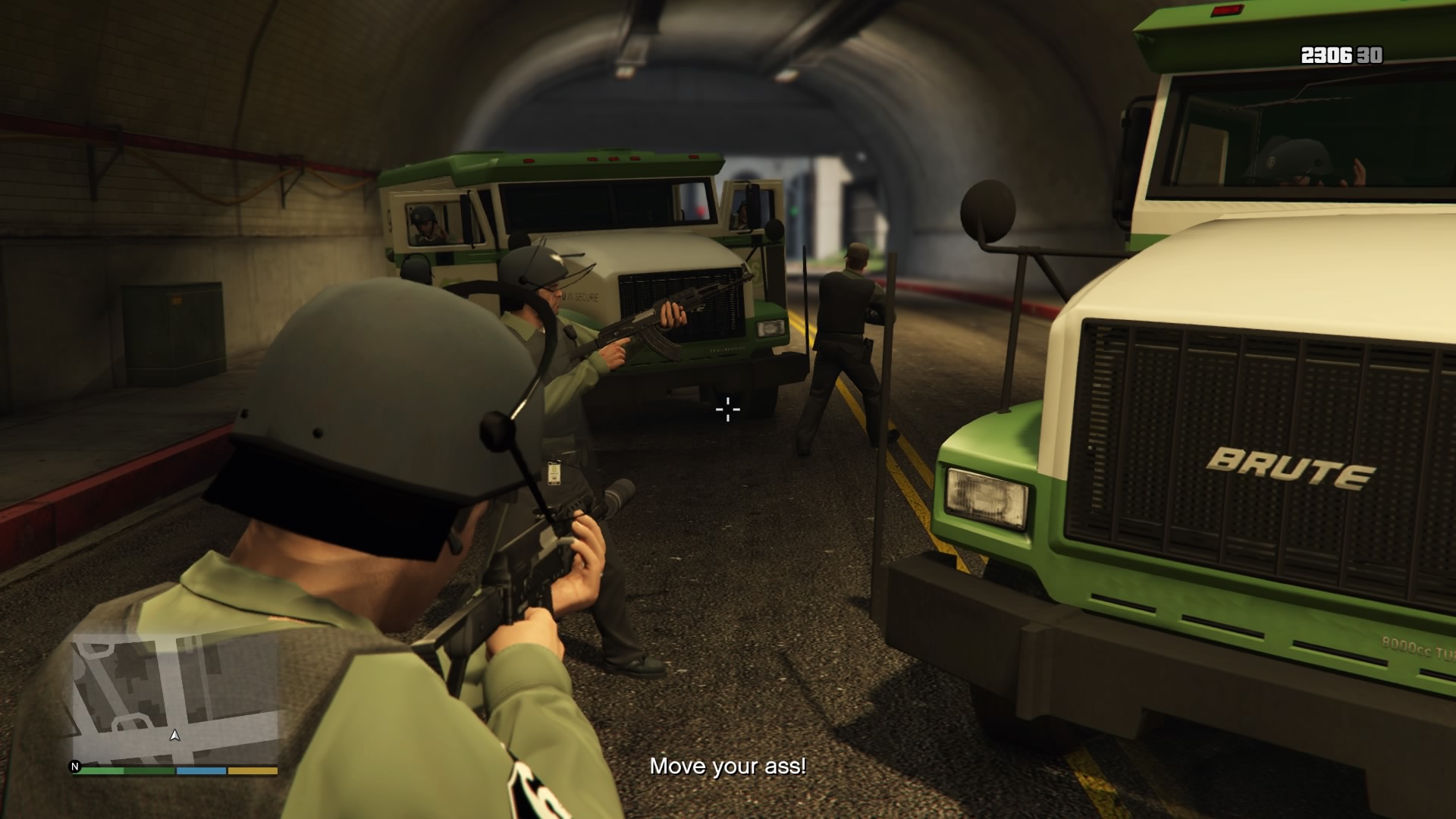 The Big Score is the last heist of the GTA V game. It's the longest and extravagant mission. You can choose to approach the robbery of the Union Depository in two ways, subtle, or obvious. Whichever you choose, this is a great way to end the game's series of heists, and it involves a lot of planning, and acquisition of assets. Every skill throughout the game is tested in this mission. This heist really does play as a worthy finale, even if it's not quite the end of the game.