Playerunknown battleground is one of the best battle royal games on mobile devices. The ban on PUBG mobile in India has not only affected the gaming community but also the esports ecosystem here. Fans were excitedly waiting since then for the relaunch of the game in India. Until 12th November, when PUBG Corp made a major announcement teasing the revival of PUBG Mobile as 'PUBG Mobile India'.
The company joined hands with Microsoft Azure to host PUBG Mobile back in India. PUBG Corporation officially revealed relaunch of the game in India with special Indian-specific version.
Landing
Landing in PUBG mobile has a simple trick. You have to choose the right place and jump on time to land quickly than others. Mark the location on mini-map and jump at the distance of 890m-775m at the speed of 234km/h to land faster.
Where To Land
Choose the proper drop location in PUBG Mobile. There are several maps in pubg mobile. Each maps has its own hot drop and safe locations. and as per your strategy to survive in the battle royale game. Always try to land on top of the houses/buildings/compounds or near cover. Stick with your teamamtes while landing, land where you can grab a weapon quickly.
Vehicles location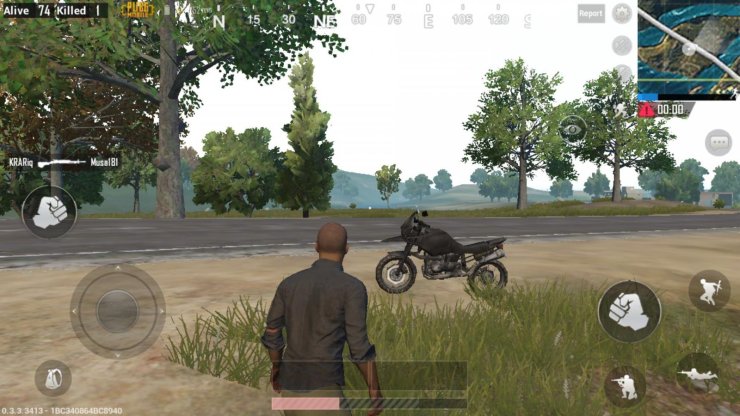 Indina version may not have the same spawning locations of vehicles as in global version. Land at the proper place and find vehicle as soon as possible. Vehicles will help you enter safe zone quickly than foot.
Layout & Setting 
Layout setting in battle-royale titles like PUBG Mobile is very essential. You have to learn about your gameplay style and set your layout accordingly which benefits your gameplay style and skills. The layout should be comfortable according to your needs, meaning you can hold your device easily and play the game without any interruption. Find an appropriate sensitivity setting and layout to increase your survival chances in-game.