Experience the winter now in new PUBG Mobile update 0.16.0 !
Tencent's PUBG Mobile update 0.16.0 which was in the air went live yesterday . Tencent brought us some amazing new features in recent 0.16.0 update of PUBG Mobile.The update of 0.67 GB is live now for both the devices Android and iOS.
PUBG Mobile gets a new Evo-ground mode;a Death Race "Rage Gear " mode where  we have to kill our opponents using heavy weapons and vehicles assigned to us.Various rewards,crates and points will be provided based on performances.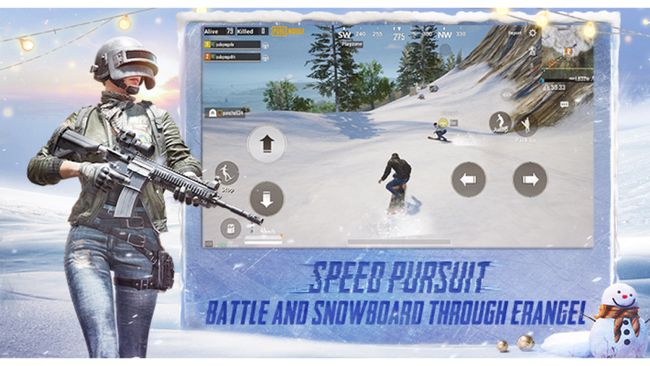 The lands between Pochinki,school and ruins are covered with snow now.A new snowy spawn island hidden somewhere around Georgopol.The island may consist of bulk of loots including sniper rifles and AR with kits. Island have broken walls and hidden area,can be used during fight. The cable car are also available on snowy mountain areas to give squad an advantage over enemies and vice versa.
Players can switch between FPP and TPP;Switch options from FPP to TPP and vice versa which will allow us to change the view as we please.