Experience the intense web-slinging action with The Amazing Spider-Man.
Marvel's The Amazing Spider-Man 1 is an action video game released for Android devices. The game is based on the blockbuster 2012 movie of the same name. This open-world action-adventure video game by Gameloft is among the most popular mobile games on Android.
The game takes place in New York where you play the role of Peter Parker (Spiderman), roam freely in the 3D world, explore, fight villains and complete missions in-game to progress further. You can very well perform all the abilities of Spider-Man including web-swinging and wall-crawling etc.
Play the role of Spiderman, experience the powerful super-hero game and prevent the enemies from spreading terror. Just like the movie the game aims to make him the 'hero' for the general public. Save the entire world from being destroyed by darkness and evil.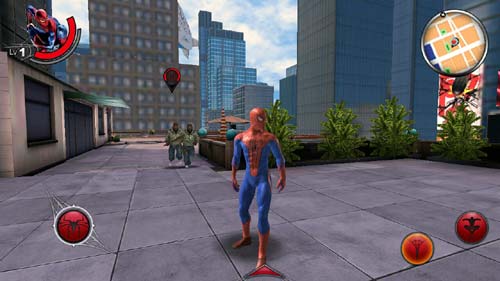 The Amazing Spider-Man for Android is a beauty. Unexpectedly, the game was removed from Play Store last year. Need not to worry you can download this action beauty from here. Download below.
Download and Install The Amazing Spider-Man
1. Download the game file from the download button below.
2. After this, extract the file and install the apk.
3. After the installation, do not open the app. Instead, copy the OBB files to this location -'Android/OBB/com. The Amazing Spider-Man. (Actual location name might vary)
4. You can now start the game and then, allow the storage permissions.
5. It will take a few moments to read and load the data files. After that, select an account.
6. You can now enjoy the game!