10. Thimbleweed Park
Thimbleweed Park is a point-and-click adventure game developed by Ron Gilbert and Gary Winnick.The game is a spiritual successor to Gilbert and Winnick's previous games Maniac Mansion (1987) and The Secret of Monkey Island (1990), and is designed to be similar to graphic adventure games released in that time period, both visually and gameplay-wise.The game is played similarly to early graphic adventure games; it is seen from a third person perspective, with a view of the area taking up the majority of the screen, while the bottom portion is taken up by the player's inventory and a list of verbs, such as "use", "pick up", and "talk to.,"
9. Sanitarium
Sanitarium is a psychological horror point-and-click adventure video game that was originally released for Microsoft Windows. It was developed by DreamForge Intertainment and published by ASC Games.The game uses a bird's-eye view perspective and a non-tiled 2D navigational system. Each world and setting carries a distinct atmosphere that presents either the real world, the imaginary world, or a mix of both of the main protagonist. In many cases, it is unclear to the player if the world the character is currently in is real or a product of Max's own imagination. This indistinction underlines much of the horror portrayed in the game.
8. Slayaway Camp
Blue Wizard Digital's latest puts players in the blood-soaked shoes of slasher-movie icon Jason Voorhees as you murder your way through over 100 gory puzzles. If that sounds a little scary for you then don't be too worried as this is very much a spiritual successor to Slayaway Camp with a cartoony art style that matches the humorous tone.
7. The Walking Dead Telltale series
The Walking Dead is an episodic, graphic adventure video game series developed and published by Telltale Games and Skybound Games, based on The Walking Dead comic book series.The Walking Dead games follow the same point-and-click adventure game approach that other Telltale Games episodic series have followed. Within an episode, the player controls a protagonist as the story progresses through several scenes. Within a scene, the player can move the character to explore the area, examine items, and initiate conversation trees with non-player characters; in these dialogues, the player has the option of selecting a number of options to reply to characters, including the option to stay silent
6. Fran Bow
Fran Bow is an independent dark fantasy adventure video game with a strong gothic horror aesthetic. It was developed and published by Killmonday Games in 2015.Fran Bow is a creepy adventure game that tells the story of Fran, a young girl struggling with a mental disorder and an unfair destiny
5. Oxenfree
Oxenfree is a supernatural thriller about a group of friends who unwittingly open a ghostly rift. You are Alex, and you've just brought your new stepbrother Jonas to an overnight island party gone horribly wrong.
4. Into the Dead 2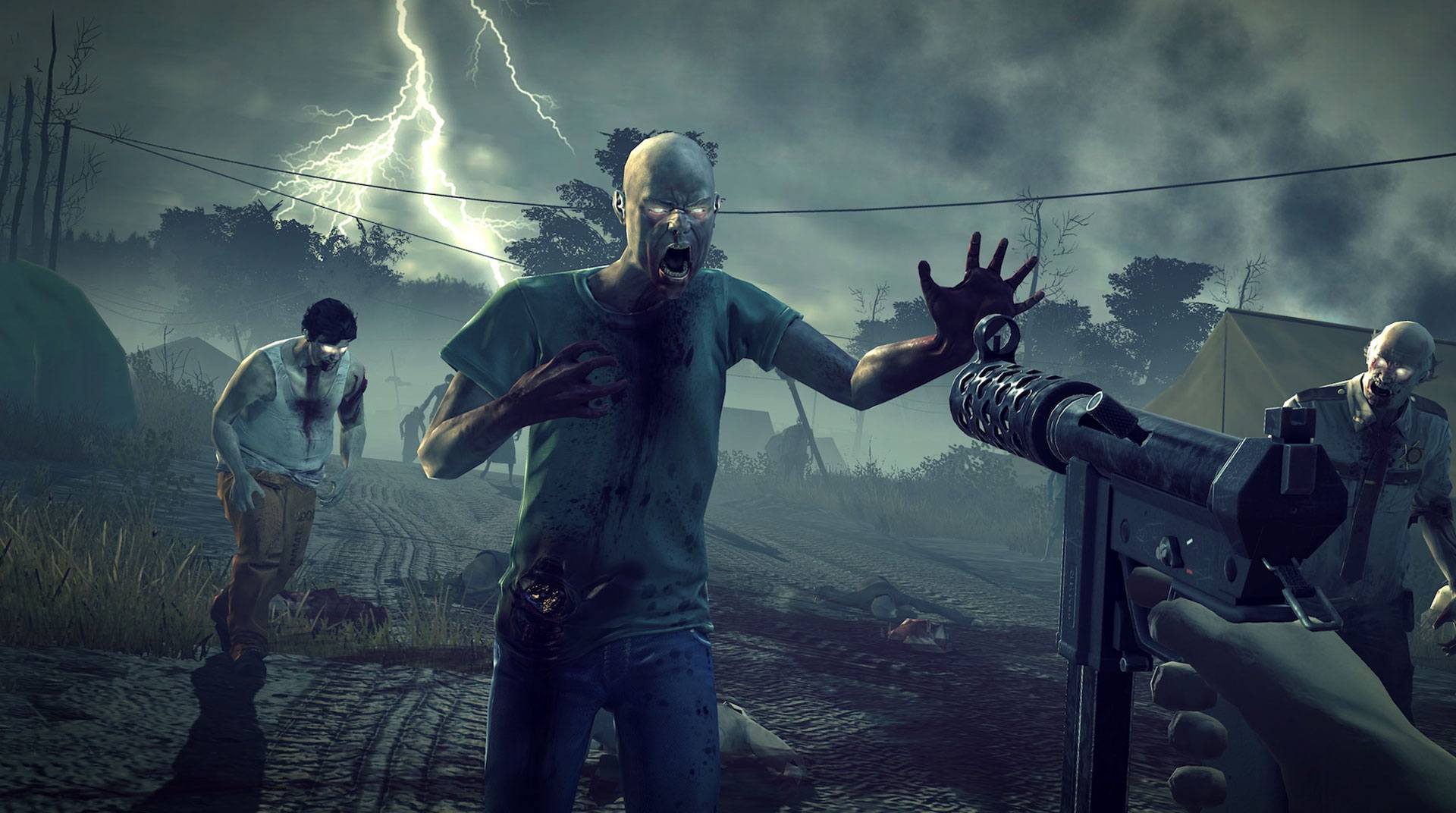 Journey through the zombie apocalypse in a race to save your family. Arm yourself with an arsenal of powerful weapons and do whatever it takes to survive. Maim, mow down, and massacre the Dead – anything to keep moving! In a world where no one is safe, how far will you go to make it out alive?
3. Distraint
DISTRAINT is a 2D psychological horror adventure game.You step into the shoes of an ambitious young man named Price.In order to secure a partnership in a famous company, Price seizes the property of an elderly woman.In that very moment, he finds out the price of his humanity.This is his story and the tale of his regrets…
2. Five Nights at Freddy's
The Five Nights at Freddy's titles are a series of highly popular horror games. They rely on the classic jump scare. Your job is to sit somewhere and keep an eye out for living robots. They are, of course, trying to kill you. You win the game if you can survive. There is also a healthy amount of lore and story. These games have quite the following on YouTube as well so there is a bunch of content to watch there. There are five games in total to play through. The mechanics vary between the games. However, the core premise remains the same. Each game is $2.99. Some people consider them scary and some don't.
1. Dead Effect 2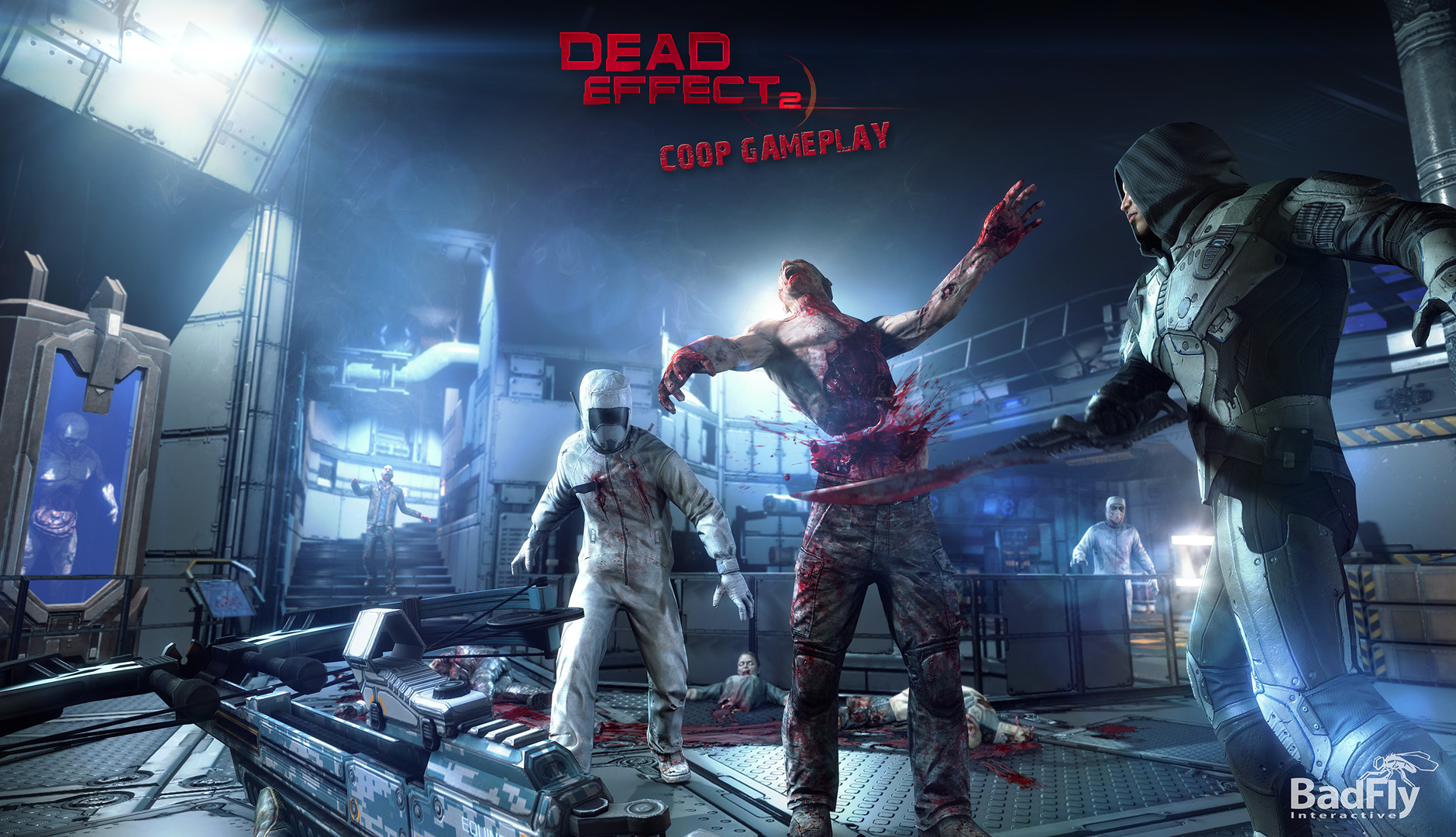 Dead Effect 2 is a creepy sci-fi shooter. You play the role of one of three characters. Your goal is to level up, find new weapons, and defeat the bad guys. It features tons of alien bad guys, lots of dark corridors, and a 20-hour campaign mode to play through. The graphics are pretty good on their own. However, they do get a boost if you're using an Nvidia Shield device. It's not typically what you'd think of when it comes to horror games. However, it's about as close to a horror shooter as it gets on mobile.