10. PORTAL 2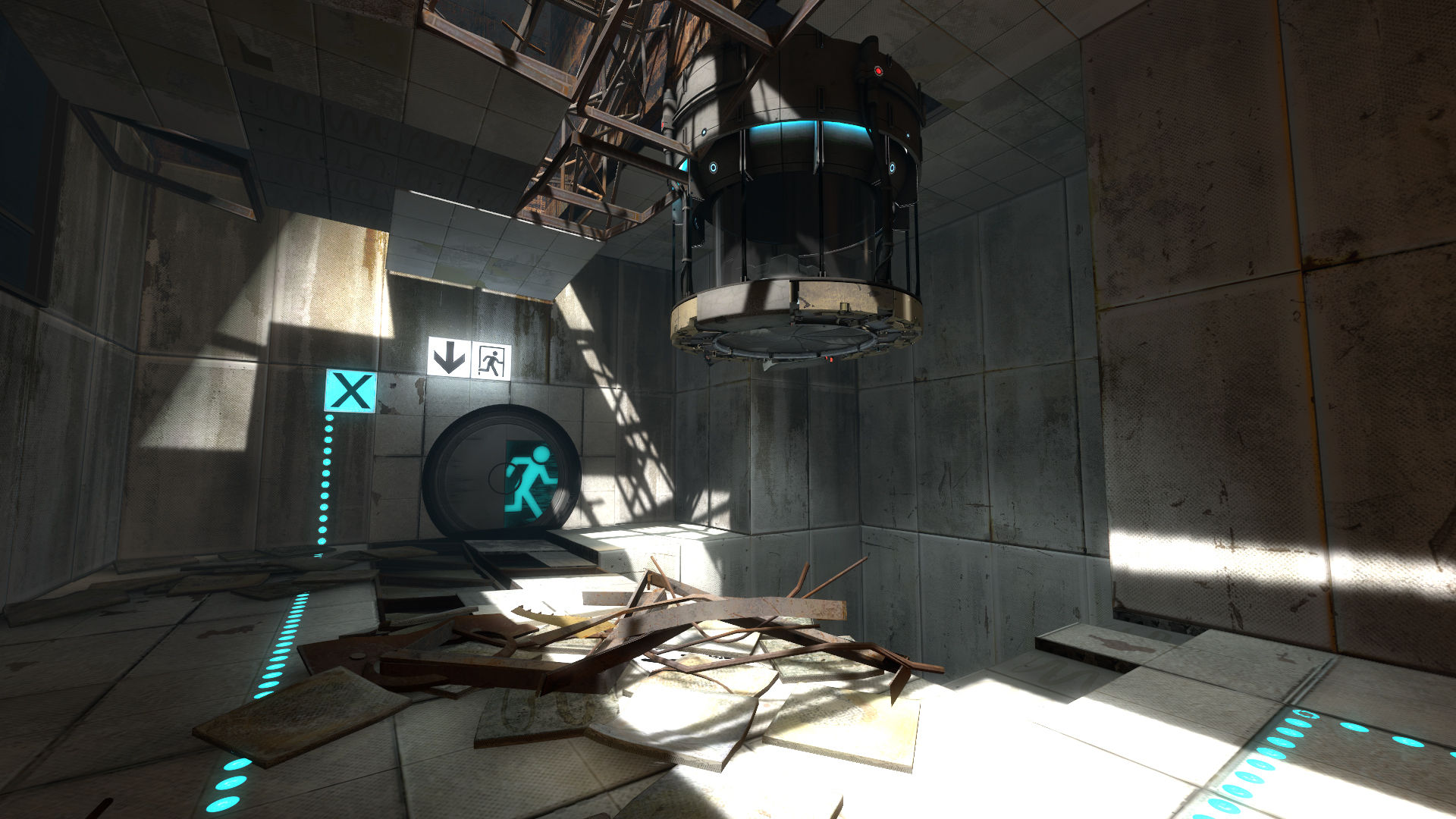 Portal 2 is a puzzle-platform game developed by Valve. It was released in April 2011 for Windows, Mac OS X, Linux, PlayStation 3, and Xbox 360.The digital PC version is distributed online by Valve's Steam service, while all retail editions were distributed by Electronic Arts.Players solve puzzles by placing portals and teleporting between them. Portal 2 adds features including tractor beams, lasers, light bridges, and paint-like gels that alter player movement or allow portals to be placed on any surface.
9. SKYRIM
The Elder Scrolls V: Skyrim is an action role-playing video game developed by Bethesda Game Studios and published by Bethesda Softworks. It is the fifth main installment in The Elder Scrolls series.The game's main story revolves around the player's character, the Dragonborn, quest to defeat Alduin the World-Eater, a dragon who is prophesied to destroy the world. The game is set 200 years after the events of Oblivion and takes place in Skyrim, the northernmost province of Tamriel.The game continues the open-world tradition of its predecessors by allowing the player to travel anywhere in the game world at any time, and to ignore or postpone the main story-line indefinitely.
8. GTA V
Grand Theft Auto V is a 2013 action-adventure game developed by Rockstar North and published by Rockstar Games. It is the first main entry in the Grand Theft Auto series since 2008's Grand Theft Auto IV. Set within the fictional state of San Andreas, based on Southern California, the single-player story follows three criminals and their efforts to commit heists while under pressure from a government agency and powerful crime figures. The open world design lets players freely roam San Andreas' open countryside and the fictional city of Los Santos, based on Los Angeles.The game is played from either a third-person or first-person perspective, and its world is navigated on foot or by vehicle.
7. RED DEAD REDEMTPTION 2
Rockstar's cowboy action adventure game Red Dead Redemption 2 focuses on story of Arthur and his survival against government forces,rival gangs and other opposers. The game was already released in 2018 for Playstation4 and Xbox however trailer for PC version looks incredible, high graphics ,finely tuned,smooth game-play, improved shadows and lighting, new grass and fur textures, and much more. Gameplay elements include shootouts, heists, hunting, horseback riding, interacting with non-player characters (NPCs), and maintaining the character's honor rating through moral choices and deeds. A bounty system similar to the "wanted" system from the Grand Theft Auto franchise governs the response of law enforcement and bounty hunters to crimes committed by the player
6. MINECRAFT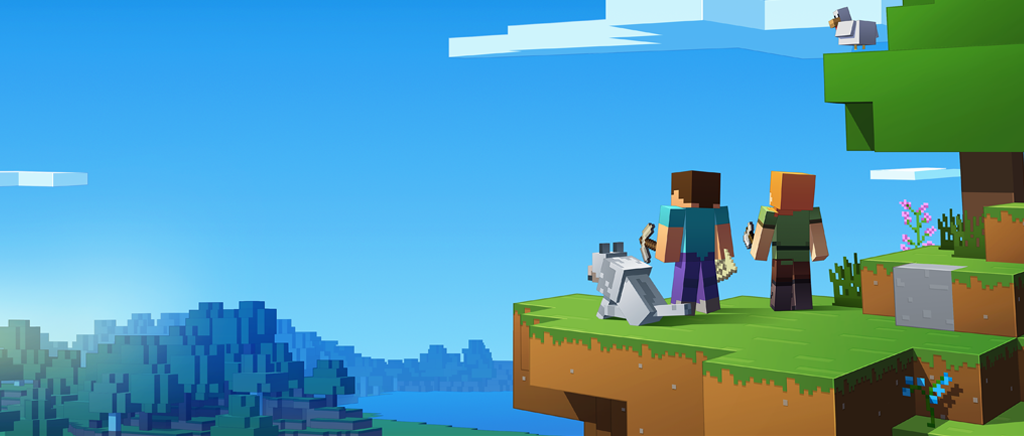 Minecraft is a sandbox video game created by Swedish developer Markus Persson, released by Mojang in 2011 and purchased by Microsoft in 2014. It is the single best-selling video game of all time, selling over 180 million copies across all platforms by late 2019, with over 112 million monthly active players.In Minecraft, players explore an intentionally blocky, pixelated, procedurally-generated 3D world, and may discover and extract raw materials, craft tools, build structures or earthworks, and, depending on game mode.
5. MARVELS SPIDERMAN
Marvel's Spider-Man[a] is a 2018 action-adventure game developed by Insomniac Games and published by Sony Interactive Entertainment. Based on the Marvel Comics superhero Spider-Man, it is inspired by the long-running comic book mythology and adaptations in other media.Spider-Man is an open-world action-adventure game set in the borough of Manhattan in a fictionalized version of modern-day New York City. It is presented from a third-person perspective showing the playable character and allowing the camera to be rotated freely around them. The primary playable character is the superhero Spider-Man,who can navigate the world by jumping, using his Web Shooters to fire webs that allow him to swing between buildings, running along walls and automatically vaulting over obstacles.
4.GOD OF WAR
God of War is an action-adventure game developed by Santa Monica Studio and published by Sony Interactive Entertainment (SIE). Released on April 20, 2018, for the PlayStation 4 (PS4), it is the eighth installment in the God of War series, the eighth chronologically, and the sequel to 2010's God of War III. Unlike previous games, which were loosely based on Greek mythology, this installment is rooted in Norse mythology, with the majority of it set in ancient Norway in the realm of Midgard. For the first time in the series, there are two protagonists: Kratos, the former Greek God of War who remains the only playable character, and his young son Atreus. Following the death of Kratos' second wife and Atreus' mother, they journey to fulfill her request that her ashes be spread at the highest peak of the nine realms.
3.THE LAST OF US
The Last of Us is a 2013 action-adventure game developed by Naughty Dog and published by Sony Computer Entertainment. Players control Joel, a smuggler tasked with escorting a teenage girl, Ellie, across a post-apocalyptic United States. The Last of Us is played from a third-person perspective. Players use firearms and improvised weapons, and can use stealth to defend against hostile humans and cannibalistic creatures infected by a mutated strain of the Cordyceps fungus.
2.THE LEGEND OF ZELDA
The Legend of Zelda is an action-adventure video game franchise created by Japanese game designers Shigeru Miyamoto and Takashi Tezuka. It is primarily developed and published by Nintendo.The Legend of Zelda games feature a mixture of puzzles, action, adventure/battle game-play, and exploration. These elements have remained constant throughout the series, but with refinements and additions featured in each new game.Later games in the series also include stealth game-play, where the player must avoid enemies while proceeding through a level, as well as racing elements.
1.THE WITCHER 3:WILD HUNT
The Witcher 3: Wild Hunt is a 2015 action role-playing game developed and published by CD Projekt and based on The Witcher series of fantasy novels by Andrzej Sapkowski. It is the sequel to the 2011 game The Witcher 2: Assassins of Kings, played in an open world with a third-person perspective. Players control protagonist Geralt of Rivia, a monster hunter (known as a witcher) who is looking for his missing adopted daughter on the run from the Wild Hunt.Wild Hunt is an action role-playing game with a third-person perspective. Players control Geralt of Rivia, a monster hunter known as a Witcher. Geralt walks, runs, rolls and dodges, and (for the first time in the series) jumps, climbs and swims. He has a variety of weapons, including bombs, a crossbow and two swords