Mobile Gaming got on another level because of new shooting games installments like Call of duty mobile,PUBGM and Fortnite. Below are the list of Top 10 Shooting Mobile games.
10. Bullet Force
Bullet Force is an amazing multiplayer FPS game with great 3D graphics. Create a room with a maximum number of players, public or private etc..or join one and start shooting.Bullet Force is a fast-paced modern multiplayer FPS with many AAA features.You can play online or offline first-person shooter with lots of weapons customizations and arenas. Bullet Force is a fast action 3d shooter game.
9. Dead Effect 2
Dead Effect 2 is a 2015 video game developed and published by BadFly Interactive. It is a sequel to Dead Effect. Looking to push the boundaries of mobile gaming to another level, Dead Effect 2 is a console-quality action sci-fi shooter with RPG elements.Challenge yourself in of its enticing storyline, with tons of upgradable weapons, gear and high-tech body implants. The nightmare isn't over. Plunge into the darkness aboard ESS Meridian again.
8. Overkill 3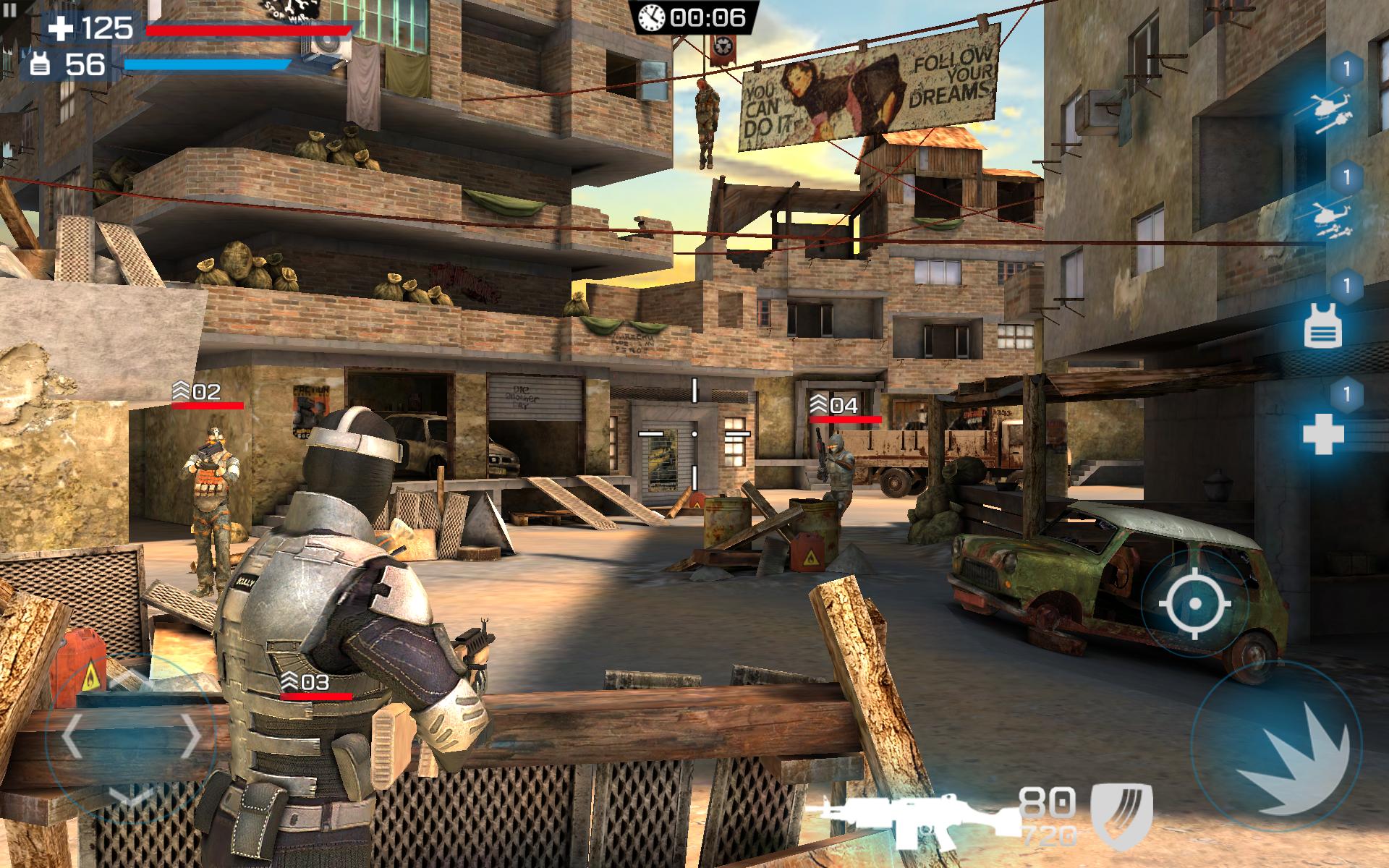 Overkill 3 is a 3rd person shooter spiced with interactive cut-scenes, unique boss battles, gun customization and cinematics. It's an audio-visual treat for mobile gamers. It will keep you occupied with a constantly evolving gameplay and present new challenges on every step of your journey.
7. Critical Ops
Critical Ops is an objective-based, and a multiplayer first-person shooter, and it is influenced by Counter-Strike. The first official Critical Ops tournament was played in 2016.Game is developed, and published by Critical Force.Two opposing teams, The Coalition and The Breach, compete in game modes to complete objectives. There are five game modes: Defuse, Team Deathmatch, Gun Game, Ranked Defuse & Practice Mode.
6. Modern Combat 5: Blackout
Modern Combat 5, also known as Modern Combat 5: Blackout is a 2014 first-person shooter developed by Gameloft Bucharest and published by Gameloft. A fast-paced military FPS with a thrilling solo campaign and 10 multiplayer game modes, including Battle Royale. Pick from 10 customizable soldier classes and 100+ weapons and test your combat skills on one of the 11 multiplayer maps, or in the weekly eSports tournaments.
5. Hitman: Sniper
Hitman: Sniper is a 2015 mobile shooting gallery video game in the Hitman series by Square Enix Montreal. As the series' mainstay protagonist Agent 47, the player looks through a first-person sniper scope vision on their touchscreen device to assassinate several powerful figures who have assembled at a lakeside compound without alerting their associates.
4. N.O.V.A. 3
Near Orbit Vanguard Alliance 3 is Gameloft's third installment of the N.O.V.A. series for iOS, BlackBerry 10 and Android devices. N.O.V.A. 3 falls into the sci-fi action-adventure FPS genre. Gameloft also launched a free to play edition of N.O.V.A 3 which is known as N.O.V.A 3 :Freedom Edition.
3. Fortnite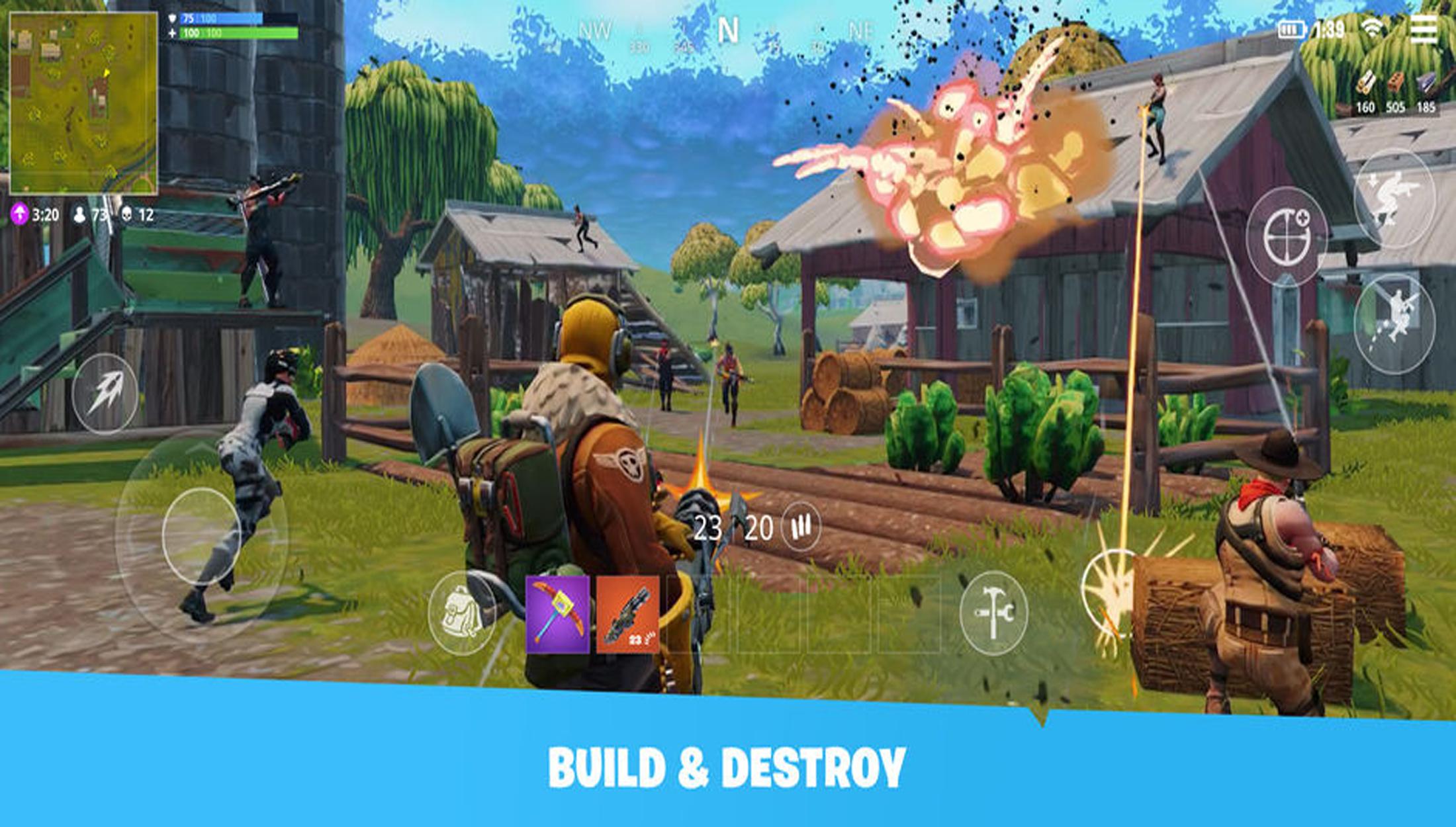 Fortnite Battle Royale is a free-to-play battle royale online video game developed and published by Epic Games. It is a companion game to Fortnite: Save the World, a cooperative survival game with construction elements.It was initially released in early access on September 26, 2017, for Microsoft Windows, macOS, PlayStation 4, and Xbox One, followed by ports for iOS, Android.100 players skydive onto an island and scavenge for gear to defend themselves from other players. Players can fight alone (Solo), with one additional player (Duos), or with a group of up to three others (Squads). As the match progresses, the playable area within the island gradually constricts, giving the players less and less room to work with. The last player or team alive wins the match.
2. PUBG Mobile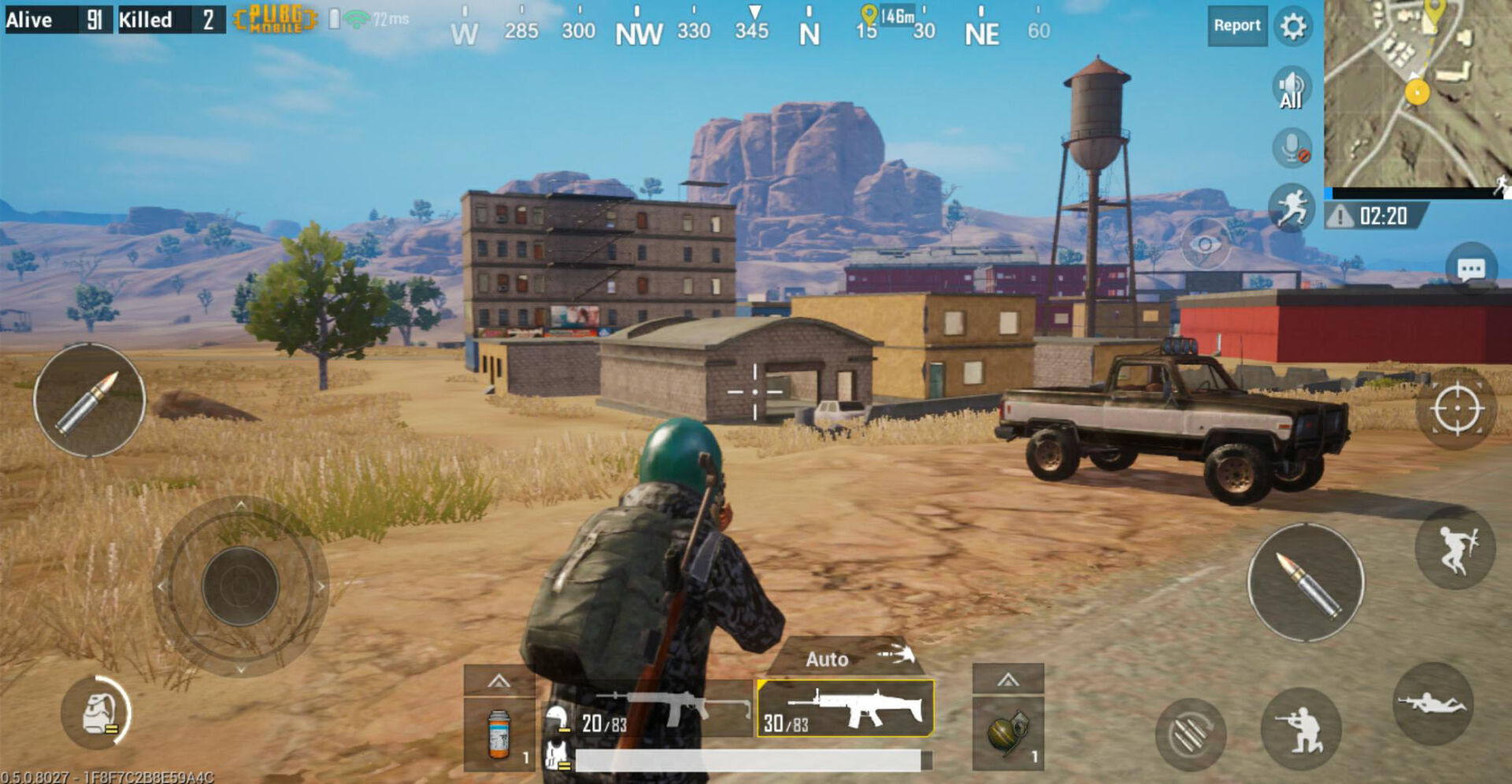 PlayerUnknown's Battlegrounds (PUBG) is an online multiplayer battle royale game developed and published by PUBG Corporation.The Game is a huge success on iOS and android devices.In the game, up to one hundred players parachute onto an island and scavenge for weapons and equipment to kill others while avoiding getting killed themselves. The available safe area of the game's map decreases in size over time, directing surviving players into tighter areas to force encounters. The last player or team standing wins the round.
1. Call of Duty Mobile
A record-breaking Call of Duty: Mobile is a free-to-play first-person shooter game developed by TiMi Studios and published by Activision for Android and iOS. It was released on October 1, 2019. In its first month, the game had over 148 million downloads and generated nearly US$54 million in revenue, making it the largest mobile game launch in history.Call of Duty: Mobile features many playable characters, maps, and game-modes from Call Of Duty games.The new game update also aloow players a controller support.